ARCADE GAME
Traditional great gameplay. Remake with new artwork and new design cabinet.
COTTON CANDY Automatic Vending
Cotton Candy World create your delicious treat in just 70 seconds! 100% fully autometic vending.
CHOCOLATE CRANE
Our Chocolate Treats crane are original claw crane ! Always been most popular machine and over 20 years experience by Australian manufacturing.
TOY CRANE
The Adventure world, Wheels, Football is the latest update to our Toy Land crane built with young children in mind with our "PLAY TILL YOU WIN"
SWEET CRANE
SweetLand there are favour on the markets than some of our other machines.
CRANE SPARE PARTS
We are support spare parts of Chocolate &Toy cranes Win n Grin cranes machine.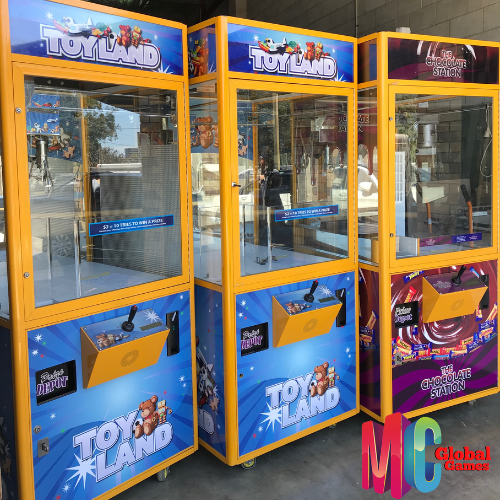 GROUND UP REFURB
Crane serviced, Boards reworked, cabinets repaired and "NEW GRAPHICS"
COTTON CANDY PAPER STICKS
Cotton Candy sticks The manufacturer recommends 100% recyclable food grade paper sticks for use in the machine.